reed roofs and ceilings : an art form using renewable building materials
a beautifully crafted reed ceiling at an historic Cape homestead and wine farm, Buitenverwachting
While photographing local publicly accessible gardens, I was lucky enough to witness reed roof construction, a traditional South African art. In the parking lot at Buitenverwachting, a historical colonial wine farmstead in Constantia, Cape Town, there was a huge, heavily built trailer parked in one corner and covered in a veritable mountainous chaos of old thatch. You could tell it was old thatch because of its dark, grayish colour on the ends. When you're used to seeing thatch lying with each reed parallel, with this smooth velvety looking grey clipped surface, the discarded thatch looks explosive ! Every reed has its own direction, though there are general tendencies, groupings which only emphasize the law to break down the order.
​
The old gray thatch ready to be carted away
Technically it is a Restio species, for example
Thamnochortus insignis
, or
Elegia tectorum
that is used here at the Cape, known as thatching reed. It is very fine, but certainly is harder and sturdier than grass.
Next to the trailer were lying tied bundles of new fresh golden thatch. I thought at first of the craftsmen were completely replacing the thatch
, but after reading more about thatching, perhaps the discarded thatch could have been from pulling down and combing. I'm not sure of the processes and the appearance of the results and I must interview a thatcher some time, when they have the time.
golden bundles of fresh thatch for making reed roofs
time and the craft of the reed roof
On this day it wasn't the right time. Up a ladder, on the roof, sat a group of about eight men having lunch. When I asked if I might photograph the roof, a very old man in his later years, nodded impatiently. The thatch roof was bisected by heavy hanging batons. I've seen them in pictures of roof combing. The colour of the roof was light gold. There were more new thatch bundles close by. I saw a pickup truck with a thatching company's logo on it, from Wellington, and asked if I might photograph the truck for my blog and the driver said yes. When I commented on the skills needed to work on such an old building, the eyes of the young teenager in the passenger seat flashed with pride.
reed roof makers need a sturdy towing vehicle
synthetic knowledge
Maintaining these old buildings with clay walls and reed roofs is expensive and would be waste of social funding. Footing the bill has been rolled off from the state onto the estate, landowners or shareholders in wine farms for the most part. It needs highly skilled people with restoration knowledge. I've felt very strongly drawn to restoration work, to the extent that I apprenticed myself to a coffin maker to learn carpentry. The work proven by millennia is elegant, sufficient, deeply evolved. This type of building marries structural engineering knowledge with a knowledge of working with the properties of organic materials, and this synthetic knowledge is at least as complex as that required for working with 'modern' materials like plastic, glass and steel, because natural materials are variable.
​
batons often used in roof combing
the reed ceiling
From the outer to the inner roofing, which one would call ceilings in other buildings, the traditional way of the settler is uncannily imitative of the traditional way of indigenous people. A matrix of poles and reeds, this time not
Restios
, but the thick river reeds
Typhus capensis
are tightly laid next to each other, but breathing between, and would have been covered by the
clay solder
or fire proof ceiling, to preserve the lives of the inhabitants if the
thatch roof
caught fire, as they do constitute a fire hazard if not properly constructed, according to
experts
. These reed ceilings were not built here for many years and only recently have been reconstructed and constructed in many places, from the modern tasting room at the wine farm Villiera, to the coffee shop at Buitenverwachting, and its part of the creation of an authentic atmosphere.
site map
home page for links to other informative green living topics


different ways of building green
​
earth homes
thatch roofs and traditional African thatching
Powered by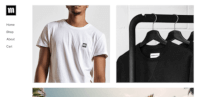 Create your own unique website with customizable templates.