Welcome to the new website DIY ECO HOUSE !
It is a website with information for home owners who would like to live off the grid or as close to it as possible. It is also for people with limited budgets, so I do not cover fully automated systems at present as I cannot test drive them myself. I include information on building green on a shoestring, and on environmental debates affecting services, like water and power.
For easy access to topics on this website follow the link below.
​
site map
I am busy relocating pages from another website which used to cover all aspects of green living, so if you would like to read my pages on
waste
,
eco cities
, and the use of
green space
, or
super low budget water saving and storage in the urban home,
my
pond building pages
, please follow these links to my other website. The old website, green idiom is now specializing in permaculture and gardening, and if you'd like to visit it to find out more about biological pest control, growing vegetables, water wise gardening and other useful information on low budget gardening you can visit it there:
www.greenidiom.com/
the joy of home gardening
or if you would like to see my first gardening website with its flower colour albums by month and garden diaries you can see it here
edenfound.weebly.com/
Powered by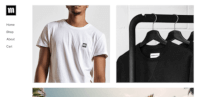 Create your own unique website with customizable templates.