a less mathematical approach to understanding geodesic geometry
over the shoulder view: geodesic RHOMBICUBOCTAHEDRAL plan
The geodesic dome is made up of many flat polygonal faces. Mainly triangles are used. The mathematics which is used to calculate the angles, the side lengths and the possible shapes of polygons assembled in the numerous different variants of the geodesic dome was described as advanced complex geometry by the NASA research team in the 1970's and as I was unfortunate enough to have a teacher who wrecked my numeracy early in life even before then (excuses, excuses) I will attempt to describe the geodesic geometry steering around the maths and referring you to other websites that are more rigorous.
A geodesic dome is a type of polyhedron with numerous faces that align themselves towards a hemispherical form. The domes are all based on simpler polyhedra, many of them platonic solids and transformed versions of these such as a truncated octahedron or hybrid forms such as a cuboctahedron. The simplest polyhedron, or solid figure with many plane faces, is a three sided pyramid or tetrahedron, also the simplest platonic solid.
The platonic solids are convex polyhedral forms composed of identical equal sided faces, with equal numbers of faces meeting at each vertex, or 'point'. In plain terms, this description of their form means that no matter which way you turn it it looks the same, and doesn't have a top or a bottom, but looking at them as having a top and bottom can be useful, because our lexicon for forms is based on this cognitive, orientational bias. Only five solids confirm to these requirements, and they are the tetrahedron (made of four equilateral triangles, forming a three sided pyramid or solid tripod) cube (six square sides), octahedron (eight equilateral triangles, forming two four sided pyramids joined at their 'base', one facing up and one down, a diamond when seen from the 'side'), and looking gradually 'rounder' a dodecahedron (twelve pentagons) and icosahedron (twenty equilateral triangles).
Pete Staley, at a recent workshop at the Permaculture Research Centre (look for it on facebook to see the courses offered), touched in passing on the beautiful geometry of the tetrahedron. A great imaginary tetrahedron in the interior of the earth, with the north pole as apex, would touch the surface at its other three corners at 19.5o below the equator. It is at these points on the earth that many volcanoes occur, as well as the spots on Jupiter and the sun. To go into such resonances in greater depth Pete Staley recommends the work of Nassim Haramein (resonance academy, quantum gravity research) who wrote on sacred geometry and the theory that all energy comes from a form called the flower of life. Haramein's work is both popular and controversial and trawling the net will show this.
I did not find domes in the literature based on the tetrahedron or pentagon based dodecahedron. The tetrahedron has the minimum volume to surface area, in contrast to a sphere or dome, which has the least. This would make a simple tetrahedral building structure uneconomical with surface materials, but for stable support offered by a frame, it is super economical in the form of a solid tripod
Pete Stayley teaches us about the tetrahedron, using a tripod for support in the forest grove school
how hard is geodesic dome geometry ....really ?
As far as I can make out, the maths of geodesic geometry helps with calculating what kind of building materials you need and how the parts should be arranged and shaped.
However, even a fungus is capable of constructing one of the geodesic sphere variants, one which like the many derived from an octahedron or the icosahedron, exhibits alternating hexagonal and pentagonal spaces. You can see a picture of it by clicking on my pinterest page link at the bottom of the page. This life form which beats some humans in its geometrical facility is none other than the stinkhorn mushroom Clathrus ruber. We workshop attendees had to compete with these smart mushrooms and not let the Homo sapiens team down, by assembling colour coded sticks according to a plan, and it was not as easy as you may think, but thoroughly enjoyable and satifying to do so… There were two lovely domes to look at and photograph by the end of the workshop.
​
do you see it now ?
The calculations for building a geodesic dome start with different imaginary simple polyhedra and distort them outward so that their joins or vertices touch an imaginary sphere. To approximate to the sphere more and more subdivisions of the flat surfaces are needed. If you subdivide the triangular sides of a pyramid into other triangles and project the points towards a sphere, the more you divide up the triangles into smaller triangles the closer the form gets to a spherical curve. On this principle the angular polyhedral solids are transformed into geodesic forms.
instead of inflating a polyhedron, which is done by software you can find on the wiki link below,
​a musician who attended the workshop played a one of his own finely crafted didgeridoos
It would be something like taking a brittle cube, and inflating it in stages, and because the surfaces of the form are hard and remain flat, but to best hold the pressure would need to take the form of a sphere, at each inflation the surfaces would crack along straight lines, to form finer and more numerous flat straight sided surfaces, getting closer to a spherical shape with each breath.
The geodesic domes result from the basic forms, tetrahedron, cube and icosahedron, and are built out of triangles for stability and strength. The domes have code numbers like 2v and 3v representing the number of times these triangles have been divided into smaller triangles. The higher the number, the more parts the dome has and the closer it approximates a hemisphere.
There is a wealth of material on geodesic domes on the net. You could start with the website
https://simplydifferently.org/Geodesic_Dome_Notes
. The second page has a history, and starts with some basic geometry, and a number of interesting looking advanced geometry references which are free downloads (the NASA work and some writing by Buckminster Fuller) and the third page has diagrams of numerous dome types and hub types and some basic calculations. There are 47 more pages on geodesic domes and their geometry, as well as some pages on other dome types.
sitemap

home page links to green ideas and what you need to know on green living

different ways of building green

light dome types, construction and advantages

domes and their inventors
​
an online author relentlessly critical of Nassim Haramein's writing on spiritual geometry
Powered by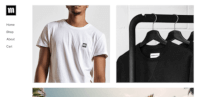 Create your own unique website with customizable templates.