OUR DREAM FOR A GREENER WORLD
We are a group of low-cost retrofitting and gardening enthusiasts. We support green activism in South Africa and aim to help supply information on green living, building, water saving, reducing the carbon footprint in the home, green projects and green education opportunities in Africa and around the world. The need is urgent to live less wastefully and maximize our use of water and other precious natural resources while reducing our impact on the environment. But we should not leave beauty behind. Building is energy and carbon intensive and reducing this wastage is important to us. Another issue large on this site will be compost toilets and renewable energy. Growing food without poisons has a special focus and is on another website http://www.greenidiom.com.

​WHO WE HAVE ON BOARD
We have access to a variety of skills and folk we can consult to solve problems
​
a worm farmer (top 4 composting websites globally)
​http://blog.feedspot.com/compost_blogs/
and
http://www.worm-composting-help.com/
doing worm and hot compost production for the fish breeding, garden, local community, and composting loo
​
horticulture and permaculture
Permaculture design certificate. Horticulture and design. Earth building fan. Permablitz volunteer. Permaculture and gardening writer
http://www.greenidiom.com/
food security activist
Architect, artist and co founder of an established and successful urban farming project in Cape Town
​
retrofitter and aquaponics builder
an expert mechanic, builder, plumber and fish keeper who retrofits and builds natural swimming pools and aquaponic systems
​
various other skilled people in our network we can introduce you to
activists, dome and natural builders, large scale natural grey water recyclers, organic and permaculture gardeners, organic seed producers, low cost retrofitters, cottage industry soap producers for grey water systems, effective micro-organism producers,
energy consultants,
builder for culture and academic websites, linguist interested in botanical and farming knowledge systems, herbalist
Powered by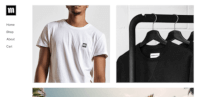 Create your own unique website with customizable templates.